Results 2018
Working Test, Match, and other results for 2018 are listed here. Score cards are sometimes available as Adobe Portable Document Format (PDF) files. Please click on any 'Scores' links below to open the chosen file in a new window.
You'll need Adobe Acrobat Reader on your computer to allow you to read PDF files.
Click on the link below to download and install.


The results and rosettes awarded are colour co-ordinated as follows:
1st place: RED
2nd place: BLUE
3rd place: YELLOW
4th place: GREEN
Certificates of Merit can also be awarded.
PTA working test results will always be published as soon as possible.
2018 Working Test Results and Match scores – Reverse chronological order

Match Clwyd Retriever Club v PTA – May 20th 2018 – Soughton Hall

Judges: John Benyon (PTA), Terry Dukes (CRC)
Chief Steward: n/a

Winners: Pennine Training Area
"After our disappointing show in the four way match it was great to get the team back to winning ways in our annual match with the Clywd Retriever Club. A great all round team effort topped by 1st in the Open for Scott Marland, 1st in the Novice for Michael Nelson, and 1st in the Puppy for Linda Scott. Well done all team members.
Clywd delivered an enjoyable well organised day at Soughton Hall shoot in hot sunny weather and a delicious buffet in the shoot lodge after. Extra classes in the last 2 weeks have helped bring a young team a bit further on and it was nice to see some new and old friends enjoying running for both the CLWYD and the PTA"
Gary Collier. Training Co-ordinator. PTA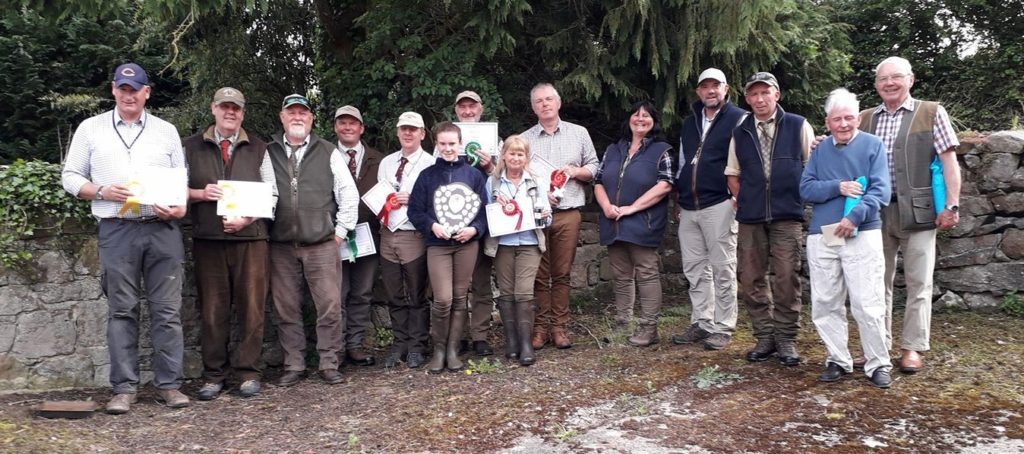 Team members were as follows:
Puppy
Amy Collier
Mark Palmer
Kevin Jackson (third)
Linda Scott (winner)
Novice
Paul Newton
Steve Burns (fourth)
Karen Parkinson
Mike Nelson (winner)
Open
Gary Collier (fourth)
James Murphy (second)
Scott Marland (winner)
Gary Lakey
---
Four Way Match – Sunday 29th April 2016 – Whittington Hall
By kind permission of Lord Wreay, and Gamekeeper Andrew Mickey.
Judges: Karen Parkinson, Peter Thompson, Anna Licciardi, Paddy Merrill
Pilling Moss Gundog Club hosted the day with teams from Burns & Becks Gundog Club, URC Northern, and the PTA also competing in this annual event.
1st place: Burns & Becks Gundog Club
2nd place: URC Northern
3rd place: Pilling Moss Gundog Club
4th place: PTA
Team
Puppy
Linda Scott with Brocklebank Carson
Kevin Jackson with Garagill Velocity
Novice
Alan Pearson with Kenquince Rising Kite
Daniel Astley with Shadeoak Rusty

Open
Scott Marland with Greenbriar Tame
Gary Collier (team captain) with Thornyoaks Tanzanite
"Congratulations to Burns & Becks for winning the 4-Way Match yesterday. What a brilliant day it was. I had the pleasure of being one of the judges, and enjoyed seeing some fantastic dog work. Thanks goes to Pilling Moss Gundog Club and Brenda for organising the event on absolutely superb ground. Well done to all the award winners"
Karen Parkinson. PTA General Secretary, PTA judge.
"Pilling Moss Gundog Club hosted the Interclub Four-Way Match at Whittington Hall on Sunday 29 April 2018.  We are very grateful to Lord Wreay and his Gamekeeping staff for allowing us the use of his ground.  The ground was very strong – there were many remarks about "sending us mountaineering" however it was wonderful ground on which to run the dogs.
Our judges for the day were Anna Licciardi, Paddy Merrill, Peter Thompson and Karen Parkinson, who all did a sterling job and we really appreciate all they did.  The weather was kind to us, we just got a tiny shower late in the day, there was enough breeze for scenting and it remained quite cool.  
Everyone did full justice to the sumptuous afternoon tea put on by the Pilling Moss Ladies at the end of the day – if anyone went home hungry – it was their own fault!
Thank you to everyone who helped – especially the dummy throwers and stewards who kept everything running.  Special thanks to our own Chair, Brenda Lawson who was the driving force behind the match, she worked so hard behind the scenes and on the ground to make sure this match came about.
Thank you to Burns and Becks' Kirsty Ranson who came to the rescue when Vince Price's dog injured herself.
We look forward to seeing you all on Burns and Becks ground next year!"
Marilyn Smith, Match Secretary. Pilling Moss Gundog Club.
Event photos are available to view at: https://www.sykesmedia.co.uk/albums
---
Puppy, Novice Dog/Novice Handler, Novice, Veteran Working Tests for A.V. Retrievers – Sunday 8th April 2018 – Aston by Sutton

Kindly arranged by Mr J Murphy
Judges: Mr G Collier, Mrs L Marson, Mr G McCarthy and Mr J Murphy
Chief Steward: n/a
Puppy Test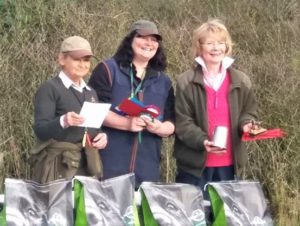 1st place: Christine Thompson with Garrenwell Kate
2nd place: G R Carter with Latus Hall Pippin
3rd place: Richard Cawthray with Viking Valentino

Novice Dog / Novice Handler Test
1st place: Mandy Telfair with Upperaughton Mandy
2nd place: Henry Carter with Gallanach Minke of Latus Hall
3rd place: Bill Dewhurst with Throppswood Manderin of Claybrook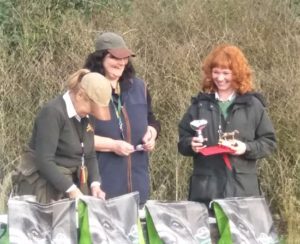 4th place: Paula Mayo with Isle of Man at Ciarwood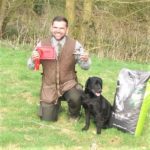 Novice Test
1st place: Chris Pilkington with Shadeoak Major
2nd place: Morag Richie with Berrylaw Aberlour
3rd place: Elaine Chappell with Crooksber Lark
4th place: John Benyon with Hultonwood Hazel
Certificate of Merit: Judith White with Minstead Costello
Veteran Test
1st place: Christine Thompson with Jenkmosside Enchanted Moss 
2nd place: Joan Pavelyn with Lady of Tranquility
3rd place: Trefor Richards with Ludbeke Endurance of Tamewater
4th place: Barry Prescott with Marsh Finch
---
Open Working Test for AV Retriever – Sunday 4th March 2018 – Eagland Hill
By kind permission of Mr & Mrs M Pilling
Judges: Mr J Yarwood, Mrs R McIlroy, Ms K Parkinson, and Mr T Richards
Chief Steward: n/a
1st place: Victoria Stanley with Minstead Maigret
2nd place: Vince Price with Gallowayrose April
3rd place: Gary Collier with Thornyoaks Tanzanite
4th place: Victoria Stanley with FTCH Patanavac Brough
Certificate of Merit: Amy Collier with Brocklebank Vital
Certificate of Merit: Judith White with Minstead Axel
Certificate of Merit: Ken Littlemore with Labdom Scoter of Middlebrook
Certificate of Merit: Scott Marland with Greenbriar Tame